Top Sage Intacct Partner Named One of the Fastest-Growing Private Companies Headquartered in the Houston Area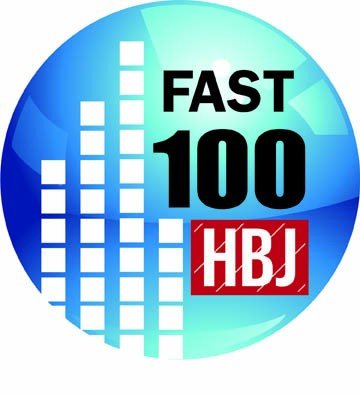 Houston, TX - September 13, 2018 - AcctTwo, a leading consulting firm and provider of cloud-based financial management solutions and managed accounting services, announced that the firm has been ranked the 22nd fastest-growing private company in Houston, according to the Houston Business Journal's Fast 100. This list is comprised of companies across multiple industries who have shown outstanding revenue growth between 2015 and 2017.
With customers in more than 40 states nationwide as well as a growing international presence, and with employees in Houston, Dallas, Austin, as well as remote employees around the U.S.; AcctTwo has built a presence and focus that goes well beyond Houston and Texas. The firm's headquarters and its roots, however, are firmly part of the Houston community.
AcctTwo provides on-demand financial management software, Corporate Performance Management (CPM) software, and Managed Accounting Services (MAS) for midmarket companies and nonprofits. The firm has particular expertise in the Oil and Gas, Nonprofit and Faith-Based, and Software industries, all of which are very well represented in the Houston area.
"I want to thank everyone at AcctTwo for their contributions to our success and continued growth," said Marcus Wagner, Founder and CEO of AcctTwo. "I'm 100% confident that we couldn't have achieved this award, or any others, without each and every one of our employees doing their best every single day for our customers and our company. I am so proud of what the team has accomplished. This is such an exciting time to do business in Houston, and we're thrilled to be a part of that amazing growth!"
To read the Houston Business Journal's post announcing the Fast 100, and to see the other companies on the list, click here.
If you have any questions about how Sage Intacct's best-in-class ERP solutions or AcctTwo's Managed Accounting Services can add strategic value to your organization, please visit the contact page to start the conversation.
---
About AcctTwo:
Delivering the future of finance and accounting, AcctTwo is a leading consulting firm and provider of Managed Accounting Services. Our sophisticated systems solve the issues growing middle market companies and nonprofit organizations face today. AcctTwo is also a reseller of cloud-based accounting, ERP, Financial Planning & Analysis (FP&A), and Corporate Performance Management (CPM) software. We provide the people, processes, technology, and office facilities to perform these functions while allowing clients to collaborate interactively through an online portal.
AcctTwo is headquartered in Houston, Texas and has been named Sage Intacct's overall Partner of the Year from 2014 through 2018. For more information, please visit www.accttwo.com or call 713-744-8400.